Go Green!
Additional Resources
Volume Discounts May be Available. Call 1-800-860-8891 for Details.
Hospitality - First Crush by Sonoma Collection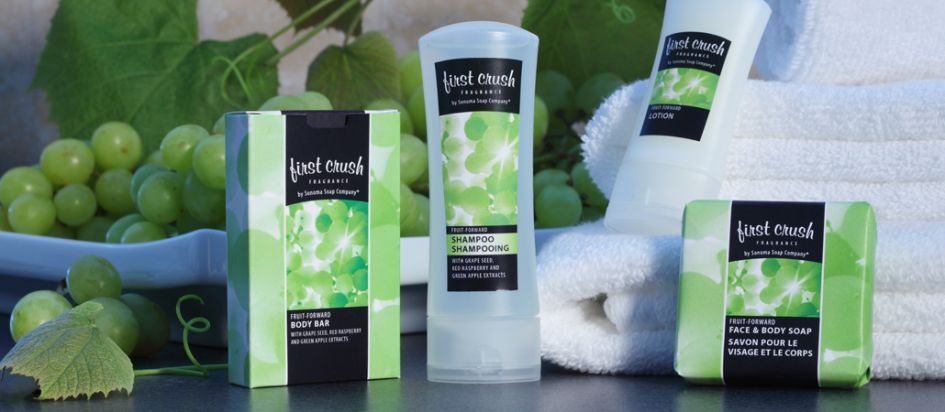 Savor the aroma of freshly crushed grape seed, red raspberry and green apple extracts. Made with ingredients that call Sonoma Home® — unspoiled beauty and healthy lifestyle are captured throughout the brand. Each product is made using natural, organic and environmentally- sensitive ingredients.
Created for travelers who appreciate environmentally friendly products and enjoy a luxurious personal care experience.
The First Crush products have soothing restorative benefits to skin and hair as well as crisp, clean, refreshing aromas.
Guests will appreciate the user-friendly flip-top dispensing caps.
Contains natural fragrances.
No Parabens, No Banned Phthalates, No Petroleum, No Paraffin, No Artificial Dyes,
No Diethanolamine, No Mineral Oil.
Packaging uses the latest in environmentally-friendly materials including PCR (Post-consumer Recycled) materials, water-based and soy-based inks.
Cruelty free – never tested on animals.
Sold at health, nutrition, and all-natural retail stores.