Volume Discounts May be Available. Call 1-800-860-8891 for Details.
Safety, Protective Wear, & Medical - Facial Masks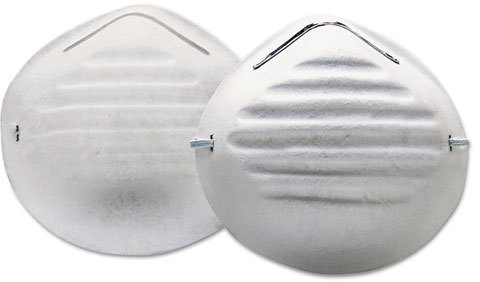 ACM-13259 ACM13259 Acme United Corporation BodyGear™ Comfort Masks, 5/Pack

$13.60

/ Package

in stock

FAO-6015 6015 FIRST AID ONLY, INC. First Aid Only™ Rescue Breather Face Shield,

$5.98

/ Each

in stock

GSN-1501 GSN1501 LOUIS M GERSON CO Gerson® Nuisance Dust Mask, 50/Box

$7.97

/ Box

in stock
MII-CUR384S CUR384S MEDLINE INDUSTRIES, INC. Curad® Antiviral Medical Face Mask, Pleated, 10/Box

$11.41

/ Box

in stock

595-199 8210 3M Company 3M™ Particulate Respirator 8210, N95

$18.43

/ Box


(Available in 3 to 20 days)

968-418 3M1820 3M Company 3M 1820 Earloop Procedure Face Mask, Fluid Resistant. 50/Case.
Case Count: 50 Price Unavailable. Call
1-800-860-8891 for price.