Volume Discounts May be Available. Call 1-800-860-8891 for Details.
Hospitality - Serene Elements Collection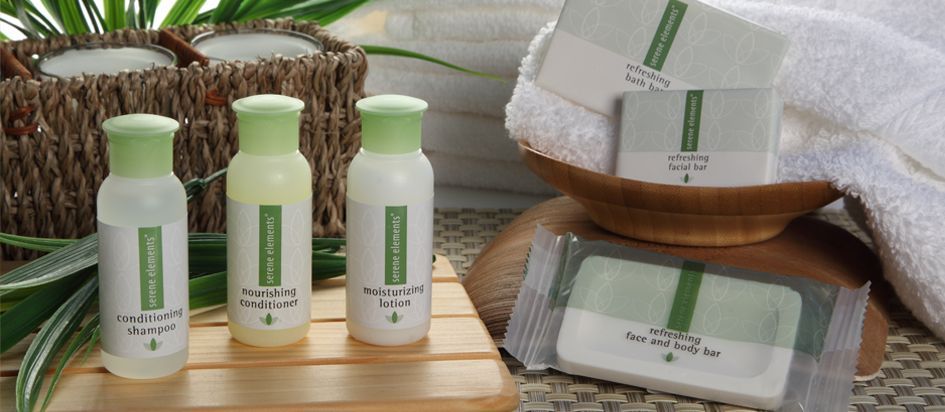 This amenity collection boasts a smart blend of modern style and affordability.
Flip-top bottles
Maintain high quality and professional presentation
at a lower cost
Universally appealing formulations and packaging
A sleek, contemporary collection of personal care products.
Gentle, refreshing and soothing formulations
Hydrating soap leaves skin clean and soft
A complete line of "universal accessories" coordinate with this design